Basic Information About VA Mortgages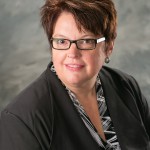 By Andrea Eldert
The debt that our country owes to its veterans can never be repaid. The Veterans Administration was established to show honor and give aid to these citizens who have given so much of themselves for the benefit of the whole country. One of the missions of the Veterans Administration is to help veterans enjoy the benefits of home ownership, which they accomplish through a number of programs, including VA mortgages.
Helping Veterans Own Homes
Veterans, active duty servicemen, current or former National Guard or Reserve members, and surviving spouses are eligible to apply for VA mortgages, which are provided by private lenders. Since the VA guarantees a portion of the loan, lenders can often offer more favorable terms with a VA mortgage. Eligibility for a VA mortgage must be determined prior to application. For more details on eligibility requirements, visit the VA website.
Benefits of VA Mortgages
VA mortgages make homeownership possible for some veterans who would not otherwise be able to get a mortgage. Since VA mortgages do not require a down payment, potential owners who don't have money to put down on a house do not have to wait while saving for the down payment. VA mortgages also lift the standard requirement of mortgage insurance, which is typically required on traditional mortgages until the loan value is less than 80% of the home's value. Without the requirement for a down payment or mortgage insurance, VA mortgages can lessen the amount of money needed at the time of purchase as well as for monthly mortgage payments.
Offering Specialty Mortgages
If you think a VA mortgage might be right for you, Federated Bank can help. We are one of only a few banks in the area which can offer specialty mortgages. Our range of specialty mortgage products includes VA mortgages, USDA mortgages, and FHA mortgages. We can help you determine what kind of mortgage is right for you, and then we can walk you through the process and help you get into a new home. Come in and see me to discuss what we can do for you.