Mobile Banking is Easy, Convenient, and Secure
Do You Have the Latest Version of Our Mobile App?
Download Now

>
Purchasing Power with VISA Credit Cards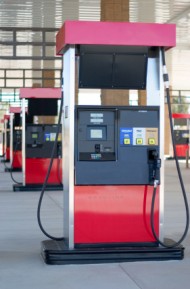 Federated Bank VISA credit cards provide you with the purchasing power you need and the convenience you desire.   We offer a business VISA credit card with the option of issuing cards to your employees.
VISA Business Credit Card
The VISA Business Credit Card features:
Low variable rate set at 2.90% over the Prime with a floor of 10.99% to be competitive and responsive to rate changes.
No annual fee
Grace period on purchases
Our friendly personal attention and assistance whenever you have a question or an issue with your account.
Current cardholders can check accounts at onlineaccessplus.
Information About New Chip-Enabled Cards
Federated Bank is now issuing chip-enabled Visa credit and debit cards. These cards, also called chip cards, smart cards, or EMV cards, feature built-in chip technology.  Benefits of these cards include global acceptance and an enhanced level of security.
Q:  Where can I use my chip card?
A:  You can use your card at millions of places that accept Visa credit or debit cards, both locally and internationally.
Q:  How do I use my chip card at a chip-enabled terminal?
A:  Instead of swiping your card, you will insert it face up, chip-end in to the chip-enabled terminal.  You will leave your card in the terminal for the entire transaction and follow the screen prompts.  This new process is known as dipping instead of swiping.
Q:  Can I still swipe my card to pay?
A:  Yes. If a merchant is not yet equipped with chip-enabled technology, you can continue to swipe your card.  Keep in mind, you may need to sign for your purchase.
Q:  Can I still use my card to pay for purchases online or over the phone?
A:  Yes. Chip cards can be used just as you use your current cards for these types of purchases.
Q:  How does chip technology protect my information?
A:  Whenever you use your card at a chip-enabled terminal, the embedded chip generates a one-time use code. This code is virtually impossible to counterfeit and helps reduce in-store fraud.
Q:  What if I have more questions about chip cards?
A:  If you have more questions, stop by your local branch and we will be happy to talk with you.
Business Loan Information Request