Mobile Banking is Easy, Convenient, and Secure
Do You Have the Latest Version of Our Mobile App?
Download Now

>
Business Checking & Savings Accounts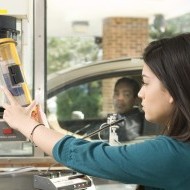 Federated Bank offers business checking and savings accounts to serve all your business needs.  All our accounts are complemented by the friendly personal service you expect from Federated Bank.
Business Checking Account
Minimum Opening Balance $50.00
Minimum balance required to avoid service charge $200.00
Monthly Service Charge $5.00
if at any time during the statement period the balance falls below $200.00
Statement Period: Monthly
Ready Reserve
Advantages of Ready Reserve
Ready Reserve permits you to borrow in excess of your account balance. You simply write checks up to your established credit limit. Anytime. Anywhere. For any purpose, including cash. With this flexibility and freedom, you can be your own banker. Since you write your own loans using your regular, personal checks, you make your loans in utmost confidence. After your Ready Reserve application is approved, there is no charge for the service until you use it. This means you have the satisfaction of knowing your Ready Reserve funds are always available if and when you need them.
Ready Reserve Helps You
When you need credit, simply write a check and deposits will be automatically placed in your account to cover checks written in the exact amount needed, up to the maximum amount of your approved credit. No visit to the bank is necessary. With Ready Reserve, you can:
Meet emergencies requiring immediate cash.
Take advantage of buying opportunities.
Produce instant funds for vacations and other purposes, which otherwise might require separate bank loans.
Avoid the embarrassment and cost of accidentally overdrawing your account.
Maintain your minimum balance to ensure free checking service.
Ready Reserve Requires Credit Approval.
Fast and Secure Check Ordering
Ordering Checks Online from Harland Clarke is as safe and secure as ordering them in person or over the phone. The site is Verisign secure and TruSecure certified so your transactions and account information are safe and completely confidential. Plus ordering online is simple and easy.
Business Savings Account
Our business savings account allows you to keep money on deposit at a higher interest rate than our business checking account.
Minimum Opening Deposit    $100.00
Minimum balance required to avoid service charge  $100.00
Minimum balance required to earn interest   $100.00
Interest Rate     See Rate Sheet
Annual Percentage Yield (APY)    See Rate Sheet
Interest Computation Method    Daily Balance*
Interest will be compounded    Quarterly
Interest credited     Quarterly
Fee Per Withdrawals    $3.00 after 5 per month
Monthly Service Charge    $2.00  if at any time during the month the balance falls below $100.00
Statement Period: Semi-annually (An interim account activity report will be sent if preauthorized withdrawals or electronic fund transfers occur during the month.)
On non-cash items interest will begin to accrue on the next business day.
If you close your account before interest is credited, you will not receive the accrued interest.
Your interest rate and annual percentage yield may change. At our discretion, we may change the interest rate on your account at any time.
Only 6 preauthorized debits are allowed per month. (i.e. ACH, telephone transfer, etc.)
*The Daily Balance is determined by the application of a daily periodic rate to the full amount of principal in the account each day.