Is It Better to Rent or to Buy? Well, It Depends.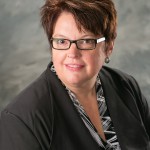 By Andrea Eldert
Everyone needs a place to live.  While you can spend a few nights on a friend's couch, it's not a permanent solution.  The question that remains is whether to rent or buy your home.  The answer, however, is not a simple choice.  Rather, it depends on you and where you find yourself on life's journey.  There are advantages and disadvantages of each choice.  It's your job to weigh the pros and cons of your specific situation.  Is it better to rent or to buy? Here are four areas of your life that may affect your decision.
Future Plans
One of the primary benefits of renting is its flexibility.  Many apartment leases have terms of 6 months or 1 year, but month-to-month leases are also available.  These short-term leases give you the option of changing your living situation with ease.  On the other hand, if you own a home, you cannot just pick up and move so easily.  Home ownership means that you have to go through the process of selling your home first.  If your future plans are unsure, it might be better just to rent until you know more.  On the other hand, if you plan to stay in the same area, owning a home provides stability for you and your family.
Current Finances
Your current financial position may also make renting a more attractive option.  Traditional mortgages typically require a down payment of 20% of the value of the home as well as closing costs paid at the time of purchase.  Additionally, home buyers must meet certain credit requirements to be approved for a mortgage.  For those without the finances and credit standing to secure a mortgage, renting makes more sense.  Sometimes renting is not just the best option but also the only option.  For those whose financial situation allows them to buy a home, there are many financial benefits of home ownership, including the ability to build equity and take advantage of tax benefits.
Available Time
When deciding whether to rent or buy, it is also helpful to consider the amount of discretionary time that is available to you.  The fact is that home owners will have more demands on their time for home maintenance than renters will.  Renters are not responsible for making repairs and doing general upkeep.  People who don't have a lot of extra time or who travel a lot may choose to rent instead of buying.  Others don't have this limitation, and in fact some may even enjoy the tasks of home maintenance.
Personal Taste
While there are many practical aspects to this decision, you can't ignore the role of personal taste.  Some people do not really care what their living space looks like while others like every detail to reflect their own sense of style.  Renting will usually restrict your ability to change more than just superficial factors in your living space.  If this is an issue for you, then buying a home is your best bet if it is realistically possible.
Renting is not necessarily a good or bad decision.  Neither is buying.  It depends on the factors that you bring to the situation.  Knowing yourself and your needs, limitations, plans, and preferences can help you make the best housing decision for you at this point in time.  If you do choose to pursue a home purchase, Federated Bank can help you to work out the financial details.  We offer a wide range of mortgages to suit the differing needs of potential home buyers.  As one of the few banks in the area to offer specialty mortgages, we provide options that include such features as no down payment, no monthly mortgage insurance (PMI), or relaxed credit guidelines.  See our website for more details or come in and talk with me at our Onarga location.