Are You Spending Too Much on Subscription Services?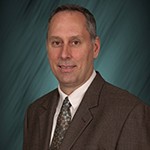 By Tom Cleary
As the new year continues, we wanted to offer a word of advice regarding your budgeting. Convenience can be costly, and specifically, subscription services can end up costing you a lot more than you intended. Today, you can have a subscription service for everything from music, TV, movies, video games, groceries, gourmet meals, razors, cosmetics, clothes, and even cat toys.
The Cost of Subscription Services
All of these subscriptions are probably costing you more than you think. In fact, a study by the Waterstone Management Group finds that 84% of Americans have underestimated their monthly subscription spending and that the average person is unaware of their monthly subscription expenses. Online subscriptions sound inexpensive to start. What's a few bucks a month to watch TV shows, store photos online, and stream music? It turns out, it can be quite a lot. One estimate says that in 2019 the average monthly spend on digital subscriptions was $640. Furthermore, it is anticipated that spending on digital subscriptions will likely rise as more items within our homes become connected to the internet. This will only make it harder to keep track of all of the services we pay for. So what can you do about it?
Audit Your Subscriptions
No one wants to have a spreadsheet to keep track of all these different subscriptions. One suggestion is to regularly audit your subscriptions and identify the ones you want to keep and the ones you want to drop. Regularly check your Federated Bank checking statement or Federated Bank VISA statement to watch your spending. Remember, some subscription charges can easily be overlooked when they carry generic labels like "Amazon" or "Google."
Don't Wait Until the Last Minute to Cancel
You don't have to wait until the last minute to cancel a subscription. Generally, there is are no drawbacks to ending payments ahead of time. For example, let's say Netflix bills you on the 17th of each month. If you decided on March 5th that you wanted to cancel, you would still be able to use your Netflix subscription until March 17th. There really is no benefit to waiting until March 16th to cancel your subscription. This is a better option than forgetting to cancel and losing another month of fees.
Remember, you don't have to cancel all of your favorite services. Especially if you're actually using and enjoying them. However, it will 'pay' (so to speak) to sit down and do a subscription review once a quarter to determine if you're really getting your money's worth. 67% of people with gym memberships are not using it even though they're spending on average $58 per month to have the privilege to skip workouts. The bottom line is if you haven't used a service in a while or touched the goodies that came in that subscription box, then cancel it.