The History of Federated Bank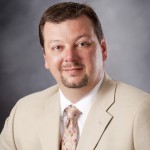 By Matt Clark, President & CEO of Federated Bank
When you reach a milestone in your life, it's always good to look back and take stock of where you have been.  Since Federated Bank will be celebrating 100 years of service this year, we are taking this opportunity to look back at our history.  Keep reading to learn more about Federated Bank's past.
Our Beginning
The history of Federated Bank begins when we were chartered on January 16, 1918 as Onarga State Bank.  A lot was different back then, even our name.  In those days, the bank consisted of a single (much smaller) location, customers traveled to us by horse and carriage rather than cars, and obviously online banking and many other services we offer had not been even dreamed about.  Yet one thing that has remained unchanged is our commitment to serving the community with excellence.
The Depression
As you know, the 1930's and 1940's were a difficult time for our country.  The Depression brought economic disaster on many individuals and businesses.  With hard times falling on so many at the same time, banks faced their own problems.  Many banks went out of business during the Depression.  Amid the crises of the time, Onarga State Bank was able to remain open.  After the bank moratorium was lifted, we were one of the first banks to open.
Continuing Stability
Several local banks closed during this time, but Onarga State Bank emerged from the crisis stronger than ever.  As the country transitioned to supporting the war effort, Onarga State Bank continued to support the community and the country, selling enough war bonds to exceed the quota for all of Onarga Township.  The Secretary of State recognized Onarga State Bank for the part they had played in the successful sale of war bonds in the community.
A Few Changes
The 1980's and 1990's were a time of expansion and growth for our country.  During this time, Onarga State Bank saw some changes too.  In 1983 the Onarga State Bank changed its name to Federated Bank.  The Loda facility was opened and the Chebanse State Bank was acquired in 1985.  In 1997, a Federated Bank location was added in Bradley.
Global Crisis
Another time of instability hit our economy in 2009 when a global financial crisis hit the housing market.  From 2009 to 2017, the number of commercial banks operating in the U.S. fell from 6984 to 5063.  In Illinois alone, 62 banks were forced to close.  Again, Federated Bank weathered this crisis with continuing stability.  In fact, in 2015 we became a Bauer 5-star-rated bank. This rating indicates our high level of security and stability. Federated Bank is one of a few in the nation that has never cost its depositors one penny of loss and has never been required to make any concession to the government in order to remain open.
There is much in our history to celebrate, and we invite you to celebrate with us. As a community bank, our history is tied to the history of the communities that we serve. We also invite you to look forward with us to the bright future ahead of us. Even though we are 100 years old, we're just getting started!