Federated Bank to Open Loan Production Office in Will County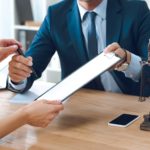 Federated Bank has announced the opening of a new loan production office in Will County. The bank will offer reliable lending and leasing options, including business, personal, and agricultural loans from the office located in Braidwood, which will open in mid-November. In addition to a local lending team, Michael Breisch, Senior Vice President of Lending, will also be supporting the office. Prior to joining Federated Bank, Mike was President & CEO at Mazon State Bank and has over 32 years of experience in banking and lending. "Our strategic plan involves looking for ways in which we can further serve businesses and the agricultural community,  which is a key strategic initiative for Federated Bank," said Breisch.
Reliable Lending and Leasing
Opening of a loan production office is a strategic move for Federated Bank. As local communities continue to see the closing and consolidation of bank branches, Federated Bank is looking to serve the types of communities and customers that we have done business with for over 100 years. If your bank is one of those that are closing in the near future, we would appreciate the opportunity to introduce you to the friendly, local service provided by Federated Bank. We want to be your community bank. That's why we offer faster response times, relationship-based lending, local loan decision making, and impeccable loan service. We have a proven history of being a stable, reliable lender offering a variety of lending or leasing options, including:
Home Mortgages

Traditional Mortgages
FHA Mortgages
VA Mortgages
Rural Development Mortgages
Home Equity Lines of Credit

Commercial Loans and Lines of Credit
Ag Lending
Auto and Personal Loans
Leasing
Credit Cards
Serving More Local Communities
"We are thrilled to have a physical presence in Braidwood to support and partner with the local residents, businesses, and ag producers in Braidwood and the surrounding area. What we are bringing to this new office is a large measure of true community banking which means faster response times, relationship-based lending, local loan decision making, and impeccable loan service. We offer a vast array of consumer and commercial loan products, which makes me certain that we have the right product to fit your needs. We want to be your community bank," added Matt Clark, CEO and President.
In addition to opening the office, Federated Bank is looking to add to its team by hiring a Loan Officer and Loan Processor at the new location. Those looking to apply for either of these positions can get more information on the Federated Bank Careers Page.
We hope to serve you soon at our new location!