Who Should Pay for College – Parents or Students?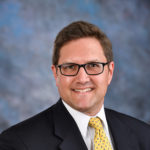 By Steve Wedig
Sending a kid to college can be a scary time for everyone involved. It means lifestyle changes, moving away, and a lot more independence, all of which are good but sometimes frightening things. On top of all this, college can be an economic burden, and it raises a lot of questions about how best to pay for something so enormous. There are lots of opinions on how to split paying for college between parents and students, so here are a few thoughts to consider when making these financial decisions.
Paying for College Can Make Kids More Responsible
Oftentimes, higher education will be the first major investment your child makes. Thus, paying for some of it themselves will help them both value their education and make sure they understand the cost that comes with the investment. Working to pay for school while also studying can mean a lot of effort and sacrifice, but it can also create a better work ethic for students, which at the end of the day is a valuable asset. Additionally, budgeting is a valuable skill that will serve students throughout their lives so starting early only means more practice.
Don't Forget About Retirement
Most financial experts agree that sacrificing retirement for your kid's education is not a good choice for a number of reasons. First, while there are many different ways to pay for college, including scholarships, loans, and work, there are far fewer options in paying for retirement. Secondly, losing retirement assets and relying on your kids can often be more expensive in the long run than student loan debt. Student loan debt may be stressful and undesirable, but in the grand scheme of things, it is often one of the most manageable and predictable forms of debt.
A Stake in Education Can Improve Academic Performance
When kids are personally helping to pay for their own education, their academic performance will likely improve. Knowing both the aid scholarships can bring and the importance of their degree for their futures can make sure that kids are truly committed to working their hardest in school. Also, kids who have a job during college often spend more time studying than those who don't, as opposed to what many people think. More free time doesn't necessarily equate to more study time so having a job can improve life for students both economically and academically.
Grades Come First
On the other hand, having parents' help in paying for college can be very important for many students. Hardworking students who have received academic scholarships will need to make sure they have the time to invest in keeping their grades high. Having some aid from parents can relieve some of the pressures of paying for everything themselves, ensuring that students can get the greatest benefit from merit scholarships, which reduces debt for everyone in the long run.
Avoid Long-Term Student Loan Debt
Although student loan debt can be managed responsibly, it is an economic pressure that should be avoided if possible through responsible means. Having some help from parents in conjunction with their own work and scholarships can greatly reduce the amount of debt students are loaded with upon graduation, which will improve their long-term financial prospects. Just keep in mind that avoiding student loan debt shouldn't be at the sacrifice of other more important aspects of your finances.
How to pay for college is just one of the many life decisions that must be made. Along the way, Federated Bank is here to assist you in your financial journey. While we do not offer student loans, we can answer your questions about other products and provide reliable personal banking services, just as we've been doing for over 100 years.