Great Fall Getaway Ideas in Illinois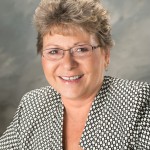 By Joan Honeycutt
The days of summer are fading fast, but for many central Illinois residents, that isn't all bad news.  For some, the hot, sunny days of July are hard to beat.  Yet with its cool relief from the heat and spectacular views, autumn is also a beloved season in central Illinois.  The kids are already back in school and summer crops are showing obvious signs of maturity.  Fall is a busy time, but if you can find a little time to get away, here are some nearby destinations that are enjoyable this time of year.
Enjoy the Beauty of the Outdoors
Tired of looking at the familiar flat landscapes and farm fields?  Starved Rock State Park is the perfect change of scenery.  The beautiful bluffs and canyons will make you think you are far from Illinois.  Hike along the Illinois River or follow trails to discover waterfalls hidden deep in the woods.  This park provides a great place to take in the beautiful colors of the changing autumn leaves.
Relax with an Escape to Times Past
If you enjoy walking through shops more than walking through the woods, Galena might be the place for your fall getaway.  The quaint small-town atmosphere provides a relaxing escape from the pressures of everyday life.  The autumn season is a great time to take in all that Galena has to offer.  Tour the historic homes and buildings, peruse original homemade crafts and fine arts, or sample tasty treats and fresh produce from local vendors.
Celebrate the Fun of Fall
For some, the fall season is incomplete without a trip to a local festival.  The Spoon River Valley Scenic Drive offers some of the best fall festival experiences in Illinois.  This annual event will take place this year during the first two full weekends in October.  You'll be on your own time-table as you wander from town to town, taking in fall festival offerings such as flea markets, antiques, crafts, historical re-enactments, and of course delicious food.  The drive covers over 140 miles through a variety of small towns and villages in Fulton County.
As fall settles in, make sure that you take time to appreciate the season.  Hopefully, you can find time to get away.  But if not, you can still enjoy the brilliant colors of fall and the fresh, crisp air without ever leaving home.  Enjoy autumn!