Financial Apps Can Make Your Life Easier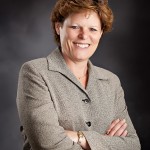 By Cindy Cabbage
One of the great benefits of technology is its ability to make life easier. We experience this everyday as we work, travel, and take care of the house. Technology can also make it easier to manage finances. Have you thought about all the financial tasks you can accomplish with technology? Here are just a few. Take a look and see if you can use some of these to find more time in your day.
Evaluate Your Total Financial Picture
Managing your finances often means taking care of a lot of details, like ensuring that every bill gets paid on time. But a good financial manager cannot overlook the financial big picture. Just looking at what is in the checking account doesn't tell the whole story. Apps such as Mint or Personal Capital can help you to get a grip on your financial situation by allowing you to look at multiple accounts at multiple financial institutions.
Check Your Credit Score
As one of our recent blogs demonstrated, your credit score can affect your life in some substantial ways. Yet often people are not aware of what their score is. This can be a problem, especially if you plan to apply for a loan or line of credit in the near future. There are apps, such as Credit Karma, which specialize in providing you with updates on your credit score anytime you want to know.
Track Your Expenses
An important part of making progress with your finances is tracking your expenses. If you are consistently spending more money than you are making, you will never be able to meet your financial goals. Yet just using a spreadsheet to track your expenses can be tedious. Luckily, there are plenty of apps out there that can help make it simple. Examples include Mint, YNAB, and Wally. Note that some of these apps can also perform other financial management tasks.
Stick to Your Budget
Tracking your expenses is one component of using a budget. But just knowing where your money goes is only the beginning. Creating a reasonable budget and sticking to it is really the goal. Numerous budgeting apps are available with differing approaches. Some of the best known include YNAB, Mvelopes, and Goodbudget. You'll want to do some research to determine which one best matches your needs.
Pay Your Bills On Time
Nothing will bust your budget like a couple of unexpected late fees. You never need to worry about that happening if you just pay your bills on time; yet sometimes that can be hard to do. Online bill payment services can make it easier. Oftentimes budgeting apps can also be used to set up recurring or one-time payments. Federated Bank has its own online and mobile BillPay system, which is an easy-to-use part of our online and mobile banking.
Keep Track of Receipts
Do you have a good place to keep important receipts? Some people use an envelope or a shoe box. Others collect them in a drawer or a file folder. If keeping receipts organized and readily accessible is a struggle for you, you are not alone. Believe it or not, there is actually an app for that too. Check out Shoeboxed for a solution that may make your life easier.
Pay Friends Without Using Cash
People don't use cash as often as they used to so many people do not regularly carry cash. However, there are still times when you can't use your credit card and don't want to write a check. Like when you're out for pizza with your friends and you want to split the check. Don't let it give you heartburn. You can use PopMoney to send money to your friends or alternatively to receive money from them.
Save Money Without Thinking About It
Nearly everyone would like to save money, but most of us find it easier to say it than to do it. Some of the apps that help you save money employ quite unique strategies. An example is Acorns, which invests the spare change by rounding up from each purchase. These apps can help you to painlessly save little by little (without having to reach under the couch cushions).
We've given you a place to start by presenting you with some common tasks that can be easier with the use of technology and some examples of available apps. However, there are many options to choose from, and you should do your own research to see which apps might be the best fit for you. With all the apps out there and new ones appearing all the time, you should be able to find one that can improve your financial management and make your life simpler. And who couldn't use that?