Equifax Data Breach: Answers to Your Questions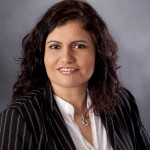 By Domi Garcia
It was recently reported that Equifax experienced a significant data breach.  You may have heard this news and wondered if it is important to you or whether it will affect you personally.  If you are concerned about this data breach, you are not alone.  We all understand how important it is to protect our personal information.  When there is a chance that your personal information has fallen into the wrong hands, you should assess the damage and try to limit it.  Keep reading for answers to questions you may have had about the Equifax data breach and what effects it may have on you.
When Did the Data Breach Occur?
The data breach occurred in May through July of 2017.
What Information Was Stolen During the Data Breach?
Personal information including names, dates of birth, addresses, Social Security numbers, and driver's license numbers were accessed in the data breach.  Additional stolen information includes credit card numbers for approximately 209,000 U.S. consumers and dispute documents containing personal identifiable information for approximately 182,000 U.S. consumers.
How Many People Were Affected by this Data Breach?
Since Equifax is one of the three credit bureaus that gather and report on the credit worthiness of individuals, it has access to a vast amount of personal data.  It is estimated that up to 145 million U.S. consumers may have been affected by this data breach.
How Can I Find Out if My Data Was Stolen?
Equifax has set up a website to specifically address this situation.  You can visit this site and follow the instructions there to find out if your information was hacked.
How Can I Protect Myself?
If you do find out that your information has likely been compromised, you should take steps to avoid theft or loss. First of all, you should order a credit report and review it, looking for any suspicious activity on your accounts.  If you have been hacked, Equifax also provides an opportunity for you to sign up for free credit monitoring service on this same data breach website.  You may want to consider freezing your credit reports to keep creditors from obtaining erroneous data. Alternately, you can place a fraud alert on your credit report to notify creditors that you may have been a victim of fraud.  You should also periodically check all financial accounts to ensure that no fraudulent activity has taken place.  It is also wise to file your taxes earlier rather than later to prevent hackers from using your identity to fraudulently file taxes using your information.
The effects of this data breach can be potentially serious so you should fully investigate your involvement and then take all necessary steps to prevent further damage to your identity or finances.  Federated Bank takes the safety of your personal information very seriously.  Visit our website for information about our policies and for steps you can take to protect yourself.