Emergency Savings Funds: What You Need to Know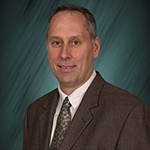 By Tom Cleary
You may have heard financial experts talk about emergency savings funds.  Perhaps you have money saved for an emergency.  Or maybe you hear this term and just simply stop listening.  If you have neglected putting money away in anticipation of the unexpected, you are not alone.  As this article notes, a recent Bankrate survey found that as many as 57 million Americans do not have an emergency savings fund.  Keep reading if you'd like to learn more about emergency savings funds and whether you need one.
What Is an Emergency Savings Fund?
As its name implies, an emergency savings fund is money that is set aside for an emergency.  When income and outflows are normal or predictable, it is a good time to begin saving for times when either income is disrupted or expenses are increased.  Your income may be disrupted by job loss, reduced hours, or a health emergency that prevents work.   Increased expenses could come in the form of home or car repairs, medical bills, or anything else that is unexpected.
Why Is It Important to Have an Emergency Savings Fund?
The benefit of having such a fund should be obvious.  Money set aside during good times can be withdrawn to pay bills when the unforeseen becomes reality.  In this way, you can avoid having to go into debt in order to pay your bills.  Not only does this make you more financially stable in the long run, but it also eliminates the short-term stress of juggling bills.
How Much Should I Have in my Emergency Savings Fund?
If you see the value of saving for emergencies, you may wonder how much savings is adequate.  This will always depend on you and your particular situation, but a good rule of thumb is to save an amount equal to 6 months' worth of income.  This will allow you to protect yourself against a job loss and give yourself plenty of time to secure a new one.  It also gives you a good cushion that should cover most unexpected expenses you could encounter.  This is a good goal, but if it seems unreachable, don't worry.  Just start saving today and keep saving every month.  Even if you don't reach your goal before you experience your first emergency, you will still be thankful for every dollar that you have saved.
What Kind of Account Use for my Emergency Savings Fund?
Once you start saving, you need to decide what kind of account the money will be kept in.  The keys here are keeping your money safe and accessible.  These savings should be kept in secure vehicles where they are not susceptible to market fluctuations or losses.  You'll also want to keep money liquid so that you can get to it as soon as it is needed.  Savings or money-market accounts are ideal for emergency savings.
Are you ready to begin funding your emergency savings?  Did you know that Federated Bank can help you set up an automatic monthly transfer into an emergency savings account?  This allows you to save automatically without even thinking about it.  Saving even a small amount over time will help you to be more prepared for the unexpected.  Stop by and see how we can help you.