The Cost of Buying a Home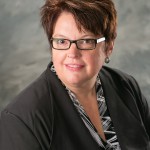 By Andrea Eldert
A home purchase is a major expense, as you know if you have spent any time looking at home listings or attending open houses.  Yet the total cost of buying a home is more than just the list price or even the agreed-upon purchase price.  First-time home-buyers may fail to realize (and plan for) other expenses that accompany a home purchase. We've listed some common home purchases costs below.
Closing Costs
In addition to the purchase price, home-buyers are responsible to pay closing costs at the time of closing. Closing costs are usually between 2% and 5% of the home's price.  Costs include appraisal, inspection, property tax, prepaid interest, insurance, and fees.
Ongoing Taxes and Insurance
Some components of closing costs continue on after a home purchase. Property taxes are due on an annual or semi-annual basis, and homeowners insurance is usually due every month. Borrowers who made a down payment of less than 20% of the home's appraised value are often required to pay private mortgage insurance (PMI) as well.
Cost of Repair
One of the benefits of renting is that most repairs needed in a rental unit are the responsibility of the owner. After purchasing a home of your own, you need to be prepared to cover any necessary home repairs. Some repairs, like the replacement of a furnace or a roof, can be quite expensive. Prospective homeowners should have additional savings to cover any unexpected repairs that are needed.
Moving Expenses
The process of moving can be expensive. If you plan to hire a moving company to help you move, be sure that you plan ahead for that expense. On the other hand, you can avoid this expense by calling on your strong friends with trucks to help you carry and transport all your belongings. In this case, you can probably reduce your moving expenses to the cost of pizza to feed the hungry crew.
Furniture and Appliances
Finally, when you are considering a home purchase, be sure to think through what additional furniture or appliances you might need in your new home. Having more room may require you to purchase furniture to fill the space. These purchases can typically wait until finances allow. However, waiting to purchase appliances may not be feasible. You'll need to have a refrigerator, stove, washing machine, dryer, and lawn mower at a minimum. Sometimes sellers will include some of these with the house, but you'll want to consult the buy/sell agreement to see which appliances you'll have to buy.
The decision to buy a home is not one that should be made lightly. There are numerous costs (some obvious and others not so obvious) that accompany this decision. If you are considering a home purchase, talk with us to see what financing options are available to you. Federated Bank is one of only a few local lenders who offer specialty mortgages, like VA, USDA, and FHA. These specialty mortgages provide helpful benefits which can alleviate some home-buying costs. For example, some products allow buyers to roll closing costs into mortgage financing and others allow for a lower down payment. With an array of flexible mortgage products, we can help you find a mortgage that works for you. If you're getting a tax refund, putting it toward your down payment is a great way to use it.