Best Investments in Home Renovation Projects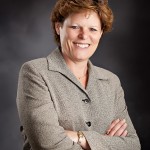 By Cindy Cabbage
There are many reasons that homeowners choose to embark on home renovation projects.  Sometimes a home must be modified to meet the needs of a growing family or a changing situation.  Other times damage from a storm or fire make home improvements necessary.  In other situations, the renovation is meant to simply make the house more comfortable or up-to-date.  Whatever the reason for the renovation, a question that homeowners should ask themselves is "Will this renovation be worth it?"  While this is not always measured in terms of economic value, it certainly is one element that should be considered.  In a recent article, U.S. News and World Report lists out the top 10 home improvement investments in terms of increasing value and improving resaleability of your home.  Read the whole article for the details or check out the highlights below.
Good Investments Aren't Always Exciting
Some home improvement projects are more exciting than others.  It's fun to think about up-dating your kitchen or adding a luxurious deck or patio.  It's less attractive to think about doing mundane undertakings.  However, according to this article, the home improvement project that offers the best return on investment is attic insulation.  High-efficiency appliances also made the list of good home improvement investments.
Remember the Importance of First Impressions
If you are looking to put your house on the market in the near future, it's important to remember that buyers are highly influenced by first impressions.  That is evident in several of the projects cited as good investments.  A new front door, a new garage door, and new windows made the list.  These features are literally front and center on a house and some of the first things that people notice.
Kitchens and Bathrooms Are Still Desirable
While some improvements on the list may come as a surprise, others are predictable.  Homebuyers still love to see an updated kitchen or bathroom.  That makes a remodel of these rooms a good choice.  These can be expensive and complicated projects, but they don't have to be.  Just updating a few elements can give these rooms a face-lift.
Big or Small, Inside or Out
Other projects mentioned in the article range from small to extensive and cover both indoor and outdoor projects.  The large project of adding extra space with a built-on addition can offer a good return on investment.  Yet the minimal investment of painting interior walls can also pay off.  In addition to all the indoor projects that can boost resale value, upgrading your landscape is also a wise choice.
Before you begin a home improvement project, you'll want to give thought to whether it is a good investment.  You'll also want to make sure you have the financing in place for the project.  A home equity line of credit (HELOC) is often a good option.  These flexible loans allow you to borrow against the equity in your home to make beneficial improvements.  Visit us at one of our local branches to find out more.