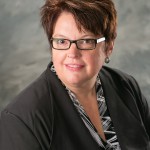 By Andrea Eldert
Every home is unique, and every homeowner is an individual. So why should all mortgages be the same? At Federated Bank, we don't think they should be. While the traditional mortgage is right for some people, others don't fit into the traditional mold. This doesn't mean that homeownership isn't a possibility. As one of the only local providers of specialty mortgages, we offer other financing options besides a traditional mortgage, such as the rural development mortgage.
What Is a Rural Development Mortgage?
A rural development mortgage (also called a USDA mortgage) is a specialty mortgage which is administered by the US Department of Agriculture. The program was designed to improve the economy and quality of life in rural America. These mortgages are granted to qualified individuals buying homes in rural areas, small towns, and even some suburban areas.  Applicants need to be U.S. citizens or permanent resident aliens with a qualifying debt-to-income ratio, a qualifying credit score, and a 2-year employment history.
Benefits of the Rural Development Mortgage
Rural development mortgages are designed for homebuyers who might not otherwise be able obtain a traditional mortgage. Thus, borrowers must have an income below the published income limits for their location and family size. There are several key benefits that make rural development mortgages helpful. USDA mortgages do not require a down payment or monthly mortgage insurance, making it more affordable for those purchasing a home. It also offers purchasers the option of financing closing costs or some home repairs along with the mortgage.
If you think a rural development mortgage might be right for you or if you just want to find out more about the specialty mortgages that Federated Bank has to offer, come in and talk with me. As your local mortgage expert, I can help you weigh the options and determine which one is best for you and your individual situation.