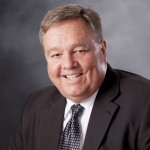 By Craig Gocken
In central Illinois, agriculture is a major industry. Farmers combine their own hard work with the rich soil of the area to build successful farming operations. In addition to many large and small farms, our community is also home to many growing businesses that provide the services and products that farmers need to keep their farms running. Federated Bank plays a part in sustaining this important industry by providing financing to local farmers and agribusiness owners. Every farm is different so we offer different types of ag loans to meet varying needs. Keep reading to learn more about our flexible ag financing options.
Property Loans
Farmable land is obviously essential for any farm. Likewise, most ag-related businesses require some space to make their products. Farmers and business owners who are looking to expand operations often require financing.  Federated Bank provides property loans, which may be used to purchase or refinance real estate property or to build new facilities.
Equipment Loans
Successful farming and ag-related production also requires the right equipment. Whether farm implements or factory machinery, the investment into equipment can be quite expensive.  Equipment loans can help business owners and farmers purchase the large machines needed to stay competitive.
Operational Loans
Running any business, including a farm, requires capital. Federated Bank offers operational loans to help farmers and business owners to keep operating in the volatile and unpredictable ag industry.
Lines of Credit
Farming is a seasonal endeavor. We even describe it in terms of seasons – planting season, growing season, and harvest season. While this is obvious to even the casual observer, it can create some real problems for those who manage a farm or a business that sells to farms. Cash flow can be an issue in certain seasons, when bills need to be paid before income is collected. Our flexible lines of credit can help farmers and business owners to weather the seasons.
As you can see, we have several different options to meet your financing needs. To discuss the advantages and disadvantages of these choices and see which one would best meet your particular needs, come in and talk with one of our lending officers. We have been helping farming and agribusiness operations for years, and our lenders can help you too.