4 Ways to Invest in Your Small Business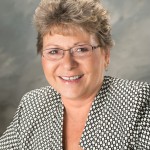 By Joan Honeycutt
Starting a business is a little bit like planting a garden. In the beginning, you set aside space, till the soil, and plant seeds. But for this garden to succeed, it needs fertilizer and water on a regular basis. Just like a garden, a small business needs regular care and investment so that it can flourish and produce a harvest. Fortunately, there are some simple small business investments that can make a big impact on your company to help it thrive.
1. Business Improvements
One of the most common ways to invest in your business is with improvements to the business itself. We all want to strive to be the best we can, and your company should be no different. Whether you're updating technology, improving customer service, or finding the best space for your business to work within, simple business improvements like these can help you reap great rewards.
2. Outsourcing or Hiring Help
Let's face it, as much as we wish we could, we can't do everything ourselves. Everyone has a unique skill set as well as a limited amount of time. Outsourcing or hiring help can be an aid to your company because it brings experts from other fields to grow your business. Perhaps an expert in human resources to manage your staff might be just the hire your business needs. Or maybe someone to manage your business's finances could help free up your time for what you really excel at. Outsourcing and hiring can make sure each aspect of your business is working as best it can, which will support the growth of your business as a whole.
3. Marketing
No matter how great your business idea may be, without customers your business will not grow. That's why marketing is one of the most critical tools for a growing business to make use of. Social media, blogs, radio, print ads, search engine optimization (SEO), the list goes on and on. There's a plethora of ways to grow and sustain your customer base. Whether you invest the time to create your own campaigns or hire an agency to take advantage of their expertise, marketing is an easy choice for small businesses to invest in.
4. Invest in Yourself and Your Team
Believe it or not, learning is rarely over when you graduate from school. For the small business owner, picking up new skills and honing your talents is a lifelong process that is crucial to your company's success. Taking classes or hiring career coaches can aid in this process to help you improve as a business owner. These benefits can also extend to your team. Just like you may diversify your finances, diversifying skills is a great way to add strength and stability to a business.
Investing in your small business is a critical part of making sure it succeeds in the long run. Oftentimes, these investments can seem overwhelming or expensive at first. That's why Federated Bank offers flexible commercial loan options to help you finance your business goals, along with friendly experts who can offer their years of experience to help you make the right loan choices. Read more about our business loans on our website or better yet, come in and talk with one of our commercial lenders.