Welcoming Michael Breisch to Federated Bank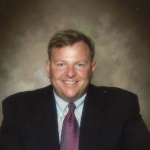 It's easy to think that things will always stay the same as they are today. Yet we know that this cannot be. For instance, Federated Bank has been serving the same communities for over 100 years now. It is obvious that none of the same employees, customers, or even methods of 100 years ago remain today. We continue to see changes today. One such change has been to welcome Michael Breisch as a Senior Vice President of Lending. Keep reading to learn more about our newest employee.
Experience You Can Trust
Michael may be new to us, but he isn't new to banking. He comes to us with 31 years of experience in the banking industry. Most recently, Michael served as the President and CEO at Mazon State Bank. In addition, Michael has a strong educational background in banking, including a Bachelor's degree in Finance and Marketing from Creighton University and an MBA from the Banking School at the University of Wisconsin. With a broad understanding of banking in general and specifically how community banks work, Michael is equipped to provide management and leadership to Federated Bank lending. He will be actively involved with our lending team to help structure new and existing loans, meeting with customers and supporting loan approvals.
Valuing Local Communities
Besides his banking experience, Michael also has another quality that is important for Federated Bank customers. Michael appreciates the value of local communities and looks forward to serving local Federated Bank customers. Michael has invested in Mazon, the small town he grew up in through his work at the bank, as a village trustee, and as a long-time resident. Though Michael will work out of the Bradley office, he will be serving customers from all Federated Bank locations.
We are happy to welcome Michael to the Federated Bank team. Like the rest of us at Federated Bank, he values personal, friendly customer service and helpful, reliable banking products. If you're in the area, stop by and get to know Michael Breisch.