All About the VISA UChoose Rewards Program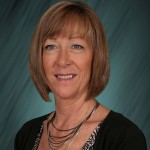 By Mary Lukow
There are a number of reasons to use your Federated Bank Platinum VISA Card or Business VISA Card. Of course, a credit card is a convenient way to pay, and VISA cards are widely accepted at many retailers. In addition, you can utilize CardValet on your VISA credit card for added security protection. Now our UChoose Rewards Program gives you another reason.
Earn Points Whenever You Spend
The UChoose Rewards Program is quite simple. Every time you use your card, you earn points. In fact, you earn 1 point for every $1 you spend. Whether you are shopping online or in-store, you earn points on all qualifying purchases. At certain participating retailers, you can earn even more!
Use Points to Reward Yourself
So what do you do with the point you earn? Well, as the name says, you choose! Once you reach 1,500 points, earned points can be redeemed by visiting http://www.uchooserewards.comand selecting your reward. It's that simple. There are thousands of products and services to choose from, ranging from electronics to apparel, from airline tickets to spa treatments..
It's Easy and Free
And the best part is that this program is absolutely free to Federated Bank card-holders. So how do you start taking advantage of the UChoose Rewards Program? If you have a Federated Bank Platinum or Business VISA Card, you are already earning points. You may be surprised how many points you have already earned.
You know you are going to use your card anyway to purchase the things you need. Why shouldn't you be rewarded when you do? UChoose Rewards makes shopping and spending a little more fulfilling. If you have more questions, you can visit our website or come in and talk to any of our friendly customer service representatives. Don't have a Federated Bank VISA card yet? To apply, simply download an application for a Federated Bank Platinum VISA Card or a Federated Bank Business VISA Card. Ready to start being rewarded? Begin earning and redeeming today!