The True Cost of Buying a Car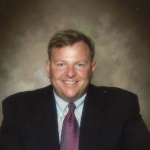 By Michael Breisch
The process of buying a car can be both confusing and exhausting. Various opportunities are available to potential car buyers, including purchase at car dealerships, through personal auto sales, or online. Buyers who don't want to be taken for a ride on an auto purchase know they need to be knowledgeable about the values of the cars under consideration. Yet sometimes consumers may forget that there is more that goes into the true cost of a car than just the sticker price.
The Cost of Fees
You may not think of cars as being regulated by the government, but they are. It is illegal to drive without proper registration as signified by a license plate and the registration stickers that show your registration is current. In the state of Illinois, title and registration fees must be paid. In addition, there is also a sales tax on auto purchases. Make sure you figure this into the cost of any car you may purchase.
The Cost of Insurance
If you own a car, you have to have insurance. Though you have some choices in how much insurance and what kinds of insurance you buy, liability coverage is mandatory and other coverages are advisable. Insurance costs may vary depending on the type of car you buy. For example, sports car are often more expensive to insure. Likewise, certain makes and models are favorites among car thieves and thus cost more to insure. You'll want to investigate the insurance costs on the car you are considering before you buy.
The Cost of Financing
Some consumers are able to buy a car outright; that is, they can pay the full price of the purchase without the need to take out a loan. However, many car buyers find it necessary to finance the full or partial cost of a car purchase. The details of this financing can have a dramatic effect on the true cost of a car. Higher interest rates and longer loan terms can result in an increased total cost of the purchase. For this reason, it is important to look carefully about the financing that is offered to you, considering the whole offer and not just the monthly payment.
Federated Bank offers auto loans for both new and used cars. Besides competitive rates and flexible terms, we also offer transparency. We can show you exactly what you will be paying over the lifetime of your loan. If you're looking for a new car, be sure you talk to us before you sign on the dotted line. We may be able to help you keep the true cost of your new car more affordable.