Strategies for Tackling Credit Card Debt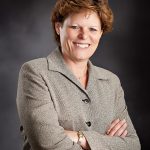 By Cindy Cabbage
Almost everyone understands that debt is not good. Yet in the real world, it is easy to fall into the debt trap…and so hard to get out of it. For anyone who has accumulated credit card debt, the question becomes how to get rid of it and stop its dangerous growth. Here are a few strategies for accomplishing that goal.
Put a Temporary Hold on Expenses
To find more money to put toward your debt, you can scour your budget and find places to reduce expenses. It may be easier to make a temporary cut for a specified period of time in order to achieve your goal. Like halving your monthly clothing budget, reducing your entertainment budget by $50 a month, or foregoing a vacation for one year. These temporary sacrifices can help you get back on track.
Find Additional Income
On the flip side to reducing expenses, you could also find extra money to pay down debt by bringing in more income. It may be possible to put in extra hours or work on a special project at your current workplace. Or possibly a second or part-time job may provide a good source for extra cash. Again, doing this for a short point of time can help make a big dent in debt.
Eradicate the Smallest Debt First
If you have debt on multiple credit cards, it may make a difference how you prioritize those debts. Some experts recommend that you eradicate the smallest debt first while simply making the minimum payment on the other debts. Once one debt is gone, the monthly money allocated for that debt can then be used to pay down the next smallest debt. Little by little, debts are eliminated.
Focus on Eliminating the Debt with the Highest Interest Rate
A similar strategy suggests focusing first on the debt with the highest interest rate. This strategy seeks to put a stop to the flow of wasted money that must be spent on interest each month. This interest is the very reason that debt is so dangerous and can grow so prolifically. The money that had been going toward that interest can be shifted to actually paying down the remaining debts.
Refinance the Debt
Another strategy for tackling multiple credit card debts is to combine them into a single debt with a lower interest rate. This can often be accomplished by transferring the balances to a single credit card with a lower rate or by taking out an unsecured personal loan if you can qualify for one at a lower rate than your cards. If you choose to do this, it may simplify your repayment schedule and save you some money. However, borrowers should be disciplined to continue repaying and refrain from adding to the existing debt.
Address the Cause of the Debt
Finally, whatever strategy you employ to pay down debt, it is important to address the cause. How did you fall into the debt trap in the first place? Find the problem and then make the changes necessary to solve it. If you don't, you are sure to simply end up back in debt again.
Federated Bank encourages fiscal responsibility. Our savings accounts provide a way for our customers to plan and save for future expenses. We also offer personal loans, which may be an option for some customers. Whatever your needs, come in and see how we can help.