A Simpler, More Secure Way to Pay with Your Federated Bank VISA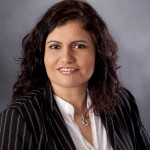 By Domi Garcia
The way people pay has changed over the years. It used to be that cash was king. Then came the age of credit. In recent years, modes of payment have again changed. Online and mobile options have become available. In our commitment to be responsive to our customers' needs, we have recently made our credit and debit cards compatible with a mobile wallet. If this term is unfamiliar to you, keep reading to learn what a mobile wallet is and why you might want to consider using it.
What Is a Mobile Wallet?
A mobile walletis a lot like a regular wallet, except that it is on your phone or device. Examples of mobile wallets include Apple Pay, Google Pay, and Samsung Pay. You can load any of your credit or debit cards into the mobile wallet. Then you don't need to have your actual cards with you in order to pay anymore. All you need is your device and your ability to unlock it (with your fingerprint, face, or password, for example).
How Can I Benefit from Using a Mobile Wallet?
If the idea of a mobile wallet is new to you, it may not be obvious how its use could benefit you. There are really two main advantages to using a mobile wallet: convenience and security. First of all, think about how convenient it is to only need your phone to pay for things, rather than needing a credit card or cash. While you may rush out of the house without any cash in your pocket or without a credit or debit card, it is doubtful that you'll leave without your phone. Mobile wallet also provides a secure way to pay. Since you are less likely to lose your phone than your cards or any loose cash, it eliminates the possibility of your payment information falling into the wrong hands. The way that these transactions are made also adds an extra layer of security.
Federated Bank is happy to be able to offer this new technology to customers using our VISA credit or debit cards. As banking changes, we seek to quickly adapt to give you access to the latest products and services the industry offers. If we can help you in understanding and utilizing mobile wallet or other innovations, come in and talk with us anytime. While there are lots of cards that can be loaded into your mobile wallet, very few come with the local service and support that you'll receive with a Federated Bank VISA credit or debit card.