Scholarship Opportunity for Local High-School Seniors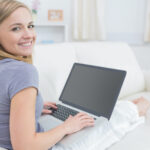 College can be an expensive investment, and many high-school seniors are looking for ways to bring down the out-of-pocket costs of education.  Scholarships are often an essential part of students' approach to funding college.  Federated Bank is pleased to partner again with CBAI Foundation for Community Banking in offering an essay-writing contest for local high-school seniors to compete for scholarship awards.
Theme of the Essay
Students who wish to enter the competition should write an essay answering the question "Why is a trusted partner such as a community bank so valuable to have during the global pandemic?" Judges will be looking for an understanding of what a community bank is and its role in the local economy.  Essays should emphasize the philosophy of community banking without reference to a specific bank, banker, or city.  Contestants may find that the most meaningful research for this essay can be gained from a tour of a local community bank and an interview with a bank officer.
Essay Requirements
Eligibility for this essay-writing contest will be dependent on meeting the following requirements:
Essays must be no longer than 1 page in length, typed, double-spaced, using Times New Roman font, and 10- to 12-point size.
Essays may not name a specific bank, banker, or city
Essays may not reference the movies It's a Wonderful Life or Forrest Gump.
Essays must be accompanied by the background information form
Essays must be written entirely by the student, without additional correction, grading, or enhancement by any other party, including teachers and parents. Students may not collaborate with one another or view other students' work prior to submission.
Students must be high-school seniors, U.S. citizens, and residents of Illinois planning to a college, university, or accredited trade school.
Students may not submit an essay through more than one bank, or they will be disqualified.
An original and two copies of the essay, along with the Official Application and the Background Information Forms should be submitted to a designated person at the school (if applicable) or to the sponsoring bank if the school is not involved.
Deadlines, Judging, and Awards
In order to be considered for scholarship awards, entries must be received at Federated Bank by 5:00 pm on Monday, February 1, 2021.  Each branch will select one winner from each branch to receive a $500 award.  From all entries, the best two will be sent on to the CBAI Foundation for Community Banking to compete for the top prize of $1000 per year for up to four years as well as up to 11 additional awards of $1000 each and up to 12 second-place awards of $500 each.  Entries will be judged at both levels using the following criteria:
Understanding of the community banking philosophy
Accurate information
Clear and concise sentences
Logical organization
Proper grammar
Correct punctuation and spelling
Conclusion and summary
If you know a student who qualifies for this scholarship, encourage them to get started on researching and writing the essay and submitting it before the deadline.