Reminders to Help You Avoid Fraud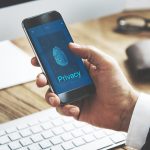 Capital One recently announced that they had experienced a data breach in which many as 100 million cardholder accounts and applications were exposed. While this data breach only affects Capital One cardholders, it underscores the vulnerability we all face and the need to take steps to protect ourselves from fraud. At Federated Bank, we are extremely diligent to keep your sensitive information safe. However, we cannot do it alone. It is essential that you are aware of the ways we will and will not communicate with you so that you will not fall for the schemes of criminals seeking to steal your personal information. Below are some points to keep in mind.
Never Click a Link
When we send you a text alert warning you of suspicious activity on your card, we will NEVER include a link to be clicked. Never click on a link in a text message that claims to be from us. A valid notification will provide information about the suspect transaction and ask the cardholder to reply with answers such as 'yes,' 'no,' 'help,' or 'stop.'
Check the Number
To evaluate whether a text alert is legitimate, you can verify that it comes from a 5-digit number. Text alerts from us will never be from a regular 10-digit phone number.
Don't Give Out Personal Information
It is important that you don't give any of your personal information to an unknown source. You should be particularly careful with your social security number, your PIN, or the 3-digit security code on the back of a credit or debit card.
Check Your Account
Even if you are careful with your cards and your information, you should check your account regularly to make sure that there are no fraudulent charges on your card. If you notice any charges that you didn't make, you can call us and we will look into it for you.
When In Doubt, Verify
The bottom line is that if you are suspicious of a call or text message that you receive, you can always call us and get our assistance. We will be able to verify whether a request is legitimate or not. Never hesitate to call when you are in doubt. That's what we are here for!