Answers to Questions About Private Mortgage Insurance (PMI)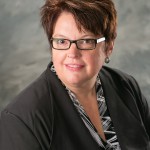 By Andrea Eldert, NMLS #1094715
Insurance is a fact of life. It provides security in the case that things don't go as planned. Health insurance covers the cost of medical care during an illness or injury. Auto insurance covers the cost of car repairs. Homeowners insurance pays for the damage done to a home. So what is private mortgage insurance (PMI)? What exactly is it intended to protect against? For answers to these questions and more, keep reading.
What Is PMI?
PMI is insurance that is required on mortgages that are for greater than 80% of the value of your home. Unlike most insurance, it does not protect the purchaser of the insurance. It is in place to protect the lender in case the borrower is not able to make the payments toward the mortgage.
Why Have PMI?
Private mortgage insurance is a requirement made by lenders when the prospective homeowners pays a down payment that is less than 20% of the home's value. In this case, lenders are taking a bigger risk in lending a greater proportion of the value of the home. Thus, they require insurance to protect themselves against this risk.
What Does PMI Cost?
PMI typically costs between 0.55% and 2.25% of the total loan value. This cost is added onto your mortgage payment every month. PMI will make your mortgage payment higher for as long as you are required to have it.
How Can a Borrower Avoid PMI?
Most borrowers would choose not to have private mortgage insurance if given the choice. As previously explained, PMI is a requirement of obtaining a mortgage valued at more than 80% of a home's value. The simplest way to avoid PMI is to put down at least 20% on your home purchase. If this is not possible, borrowers can also make accelerated payments on the mortgage to bring the amount you owe under the 80% threshold.
Are There Any Mortgages That Do Not Require PMI?
While all traditional mortgages valued at greater than 80% of the home's value require PMI, there are some specialty mortgage that waive the PMI requirement. Federated Bank is one of just a few local lenders that provide these specialty mortgage products. If you'd like to know more about our specialty mortgages, stop by and talk with me or call 1-800-843-3708 and ask for Andrea.