Pros and Cons of Getting a Department Store Credit Card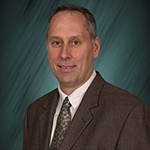 By Tom Cleary
We are about to enter the busiest shopping season of the year. Many of us will spend more time in department stores during the Christmas season as we try to find the perfect gift for every person on our list. That means that we will also be confronted more often with the question "Would you like to open a department store credit card account?" It's sometimes hard to know how to answer that question. It's so tempting to take advantage of the extra percentage of savings that stores typically offer on the day you open the account. Some stores will also offer other future rewards or additional savings to card holders. Yet these benefits can sometimes be outweighed by significant downsides.
High Interest Rates
One danger with all credit card use is that interest rates can make a purchase much more expensive than the original price of the item. Department store credit cards typically have interest rates that are even higher than the interest rates on regular credit cards. For those card holders who pay off their balance every month, interest rates don't really matter. However, for those who carry a balance, higher interest rates mean the balance will grow at an even faster rate. With a higher interest rate, it is also harder to get out of debt. For people who aren't sure if they will be able to pay off their cards every month, the cost on future purchases will vastly outweigh the short-term savings.
Damage to Credit Score
In addition to the extra costs on purchases, getting too many credit cards (department store or otherwise) can also affect you more generally by affecting your credit score. Credit scores take into account the amount of credit that is immediately available to you through credit cards as well as any open lines of credit that you have. Your credit score can affect your ability to qualify for loans and may raise your interest rates on loans or other cards. It can be a vicious cycle and one that ends up costing you a lot more than the amount you saved on that initial purchase.
That's not to say that you should never get a department store credit card. If you don't have an overspending problem, you are disciplined to pay off your balances monthly, and you don't have an overabundance of cards already, they can be perfectly fine. However, as you can see, the downsides can be significant. Before signing up, you should honestly consider your past behavior and your situation. If you need a reliable credit card with a reasonable rate, we have several different options for you to consider. Our Classic, Platinum, and Business VISA cards are equipped with EMV chips and offer low variable rates with no annual fee. For more information about our cards or to apply now, visit our website.