What Do People Save Money For?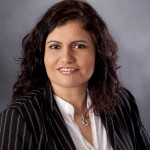 By Domi Garcia
It's always easier to accomplish something if you have a clear goal and strong motivation to reach it. That is especially true when you are trying to save money. Just deciding that you'd like to save some money is not as helpful as being specific about how much you want to save and what you are saving for. So what kinds of things are people saving for?
Retirement
This is a big one. While retirement may seem like a long way in the future, it will be here before you know it. The more you save now, the more you will have to make retirement comfortable.
College
For anyone with kids, the expense of college looms large. Get started as soon as possible to avoid disappointment or having to play catch-up.
A House
One of the biggest investments you will make is your home. Diligently saving for it will allow you to purchase the one you want with the most favorable terms.
A Home Improvement Project
Even if you buy the house you want, there will always be improvements that need to be made. If you know you will need to remodel your bathroom or replace your carpet, you can start saving for it now.
A Car
Cars do not run forever. They wear out and need to be replaced rather quickly. It's a good idea to start saving for your next car as soon as your current vehicle is paid off.
A Vacation
You work hard and need a vacation to refresh yourself. Looking forward to getting away can make it fun to set money aside each month toward a trip.
An Emergency
It's hard to predict when an emergency will occur or what it will, but it is helpful to have money saved toward the cost of an emergency so that you will not have the added stress of finding money on the spot.
These are all good things to save for. By saving your money ahead of time, you can keep your costs lower and avoid going into too much debt. Your local bank can be a good partner in saving for these things. We have a variety of savings vehicles, such as IRA's, CD's, and savings accounts. The reality is that sometimes, try as you may, you will need to supplement your savings by borrowing. Federated Bank can help with that too. We offer competitive mortgage options to make home ownership a reality as well as car loans, recreation loans ,and home equity lines of credit (HELOC). Wherever you are on your savings journey, we are here to help you along the way.