Is Now the Right Time for a Mortgage Refinance?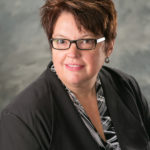 By Andrea Eldert, NMLS #1094715
Mortgage rates, which had been low, have now dropped to even lower rates. Recent world events have pushed rates near historically low levels. With rates this low, many homeowners are asking themselves if now is the right time to refinance their mortgage. Here are some things to think through as you consider a mortgage refinance.
Your Current Mortgage Situation
Before you consider a refinance, you need to know all about the mortgage you currently have. What is the interest rate on your current mortgage? What is the principal left to repay? How many months have you been paying? How many months do you have left on your term? All these pieces of information are fairly easy to find either from your mortgage statement, on your online account summary, or by calling your mortgage company.
Your Plans for the Future
Now that you know where you are, you're ready to think about where you want to go in terms of your mortgage and how that fits into your overall financial plan. Is getting your home paid off in a certain number of years a priority for you? Do you want to use the equity and take money out of the equity of your home through a refinance? Do you plan to move in the next few years or stay in your current home indefinitely? All these questions can affect your decision to refinance or not.
The Terms of Your New Mortgage Refinance
Finally, you need to understand what the options are for a new mortgage. What is the interest rate on the new mortgage? Will you pursue a 15-, 20-, or 30-year term? What will your closing costs be? These factors will have an influence on your decision-making process so you'll need to do some investigating to answer these questions prior to making your final decision.
In general, such low rates as we are currently experiencing make refinancing your home very appealing. For many homeowners, this can be a way to improve their financial situation in both the short term and the long term. However, no solution is right for everyone, and you should carefully evaluate your particular circumstance before deciding to begin the mortgage refinance process. If you are unsure which choice is right for you, give me a call at 800.843.3708 and we can discuss what makes sense for you and how Federated Bank can help.