Community Banks Continue to Provide Small Business Lending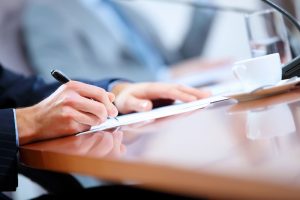 Over the past few months, rising interest rates have impacted different aspects of our economy. Additionally, inflation has been higher than in the past and talk of future economic uncertainty has made news. These factors have led to some to say that business lending will be negatively impacted. Recently, one famous TV personality made the claim that banks are no longer lending to small businesses. That's just not true. Community banks, like Federated Bank, continue to lend, demonstrating they are there for customers in good times and bad.
Community Banks Serve Businesses of All Shapes and Sizes
Large banks have a large capacity for lending so we often assume that they will be more likely to lend. But large banks may have a different focus, such as wanting to only approve large loans or only work with large corporations. Conversely, community banks typically are more interested in serving the businesses within the community where they operate.  These may be small businesses or even new businesses. Community banks are willing to work with a variety of borrowers and even now they provide up to 60% of small business loans.
Community Banks Can Respond to Specific Business Needs
Large banks may not want to take the time to dig in and find out what a small business needs and how much money that are qualified to borrow (especially when the loan amount is small in comparison to large corporate loans). Community banks are familiar with thorough risk analysis for even smaller loans. While the financial environment may not be as stable as it was a few years ago, community banks continue to work with customers to find the right loan to fit  each business's needs and limitations.
Community Banks Are Still Lending
While some larger banks may be responding to the current financial conditions by restricting their lending services, community banks by and large continue to lend as usual. The experienced lenders at Federated Bank continue to meet with local business owners and help them find the right loan product for their business. With the array commercial loans, lines of credit, and even leasing options that Federated Bank offers, we are confident that we can find the right lending option for any small business.