When to Reconsider Your Insurance Needs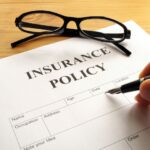 Insurance is one subject that doesn't get a lot of attention in our lives…until we need it.  Yet it is important to make sure that you have the proper insurance coverage in place.  Having the right insurance makes the unexpected problems in life easier to deal with.  Because your insurance needs change throughout your life, it is a good idea to think through your specific insurance needs whenever you have a major change in your life status.  The list below identifies 7 life-changing events that should prompt a re-evaluation of insurance needs.
Car Ownership – Buying a car is often the first event that necessitates the purchase of insurance. It is important that you have the right insurance when you own a car because driving without adequate insurance is illegal.
Marriage – Getting married changes life in many ways. Now you don't just have yourself to think of anymore.  You'll want to look at whether the insurance you both have is adequate or if you need to have additional coverage.
Having Children – If you thought marriage changed everything, just wait until you have children. Being a parent increases your level of responsibility for another person, who is unable to care for themselves.  This is the time that many people first get life insurance.
Home Ownership – Once you own a home, the property you have to insure dramatically increases. If you have a mortgage, you will be required to have home-owners insurance.
Health Event – Experiencing health problems can change your perspective about insurance. If you are able to make changes to your health insurance, you may want to consider doing so.  These kinds of events may also cause you to re-consider the amount of life insurance you have.
Teenage Driver – When your teen starts to drive, you will definitely need to make some changes to your auto policy. Insurance companies charge more for teenage drivers to cover the cost of elevated risk.
Retirement – After working most of your life, you hope to retire someday. At that point, things will change for you once again.  A good look at what insurance you have and what you need will be a definite must.
Chances are you will experience most of these life-changing events and possibly others that might impact the kind and amount of insurance coverage you need.  By staying properly covered, you can protect yourself from being negatively affected by unexpected events, such as accidents or natural disasters.  Being prepared and protected can help you be financially responsible and stay out of debt. You'll be glad you took the time to re-evaluate.