CardValet: How It Works to Protect You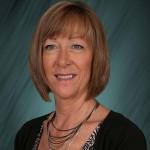 By Mary Lukow
The Christmas season is a busy time of year.  Between the holiday parties, the decorating, the Christmas baking, and the shopping, you have a lot to do.  But it's also a busy time for your debit card.  It may be getting more use in the months of November and December than it got the whole rest of the year.  With this intense activity, it is also a time of increased concern about debit card fraud.  Fortunately, CardValet can protect you from fraud.  Here are a few examples of how it works.
Limit Your Card Use by Location
You can use the CardValet settings to limit where your card can be used.  You set the area where you usually use your debit card.  As long as you're within that boundary, the card will function normally.  However, if there is an attempt to use your card outside of the area you've defined, the card is denied and an alert can be sent to you.
Limit Your Card Use by Transaction Amount
You can also specify an upper limit on a single transaction.  The debit card will only be approved for transactions below this limit.  If an attempt is made for an amount above the set limit, again the card is denied and an alert can be sent to you.  In addition to preventing fraud, CardValet allows you to limit the amount spent on a transaction made by others who may share access to your account.  This makes it a great tool for teaching kids responsibility with minimal risk.
Limit Your Card Use by Merchant Type
Sometimes you want to use your debit card only for certain types of purchases.  In this case, you can limit your card use to specific merchant types.  For example, you may limit your purchases to gas stations.  A thief trying to use your card to buy a wide-screen television will be denied.  In fact, any attempts to use the card outside of the set merchant parameters will be denied.  This feature can also be particularly helpful for small business owners who issue debit cards to employees for business-related employees.
Limit Your Card Use by Proximity to Your Phone
You can also use CardValet to limit card use to a set distance from your phone.  If you have your phone with you most of the time, this can be useful in thwarting potential debit card fraud.  Obviously, if someone takes your card, they will probably take the card and use it in a location away from you.  This transaction will be denied and you will be alerted that an attempt was made to use your card.
Turn Your Card Off and On Anytime
Finally, CardValet gives you the option to simply turn your debit card on and off.  If you don't want to take any chances, you can keep your card turned off at all times and just turn it on when you are ready to use it.  This is also helpful when you can't find your card.  With a touch of a button, you can turn your card off.  Then when you find it, turn it back on just as easily.  Likewise, any of these settings can be changed easily and immediately through the CardValet app.  If you want to make a purchase that violates your set limits, you can suspend the limits, make your desired purchase, and then reinstitute the limits.
As you can see, the CardValet gives you more control over your own security.  You set your own limits, and you receive notification when an attempt is made to breach those limits.  And if you need to make a change, you can do it quickly and easily.  If you have questions about the capabilities of CardValet, give us a call or stop by your local branch.  To download the app, simply visit our website.