Before You Buy an Existing Business – Part 2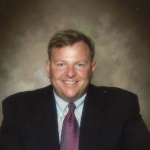 By Michael Breisch
In part one of our series on buying a business, we looked at key points to consider when evaluating a purchase. Once you've completed that initial evaluation, now it is time to consider some additional aspects of the business you are considering for purchase and to determine whether buying the business is right for you.
The Employees
Know who the employees are, find out about their working relationships, and go through the contracts they have signed with the business to be acquired. This may help you decide either to keep the existing employees or hire new personnel.
Legal Agreements
The legal contracts signed between the customers and suppliers, along with all other legal documents must be analyzed carefully. The legal documents such as employment agreements and insurance policies must be thoroughly screened to avoid inconvenience in the future.
Standing Liabilities
Make sure to find out if the business has any debts to pay. Any outstanding debts or nonpayment might be indicative of an unstable business structure. Also, check for any refunds and warranties that are still available.
Inventory
Discuss with the seller about the inventory and related details. Make it clear in advance who will be keeping inventory and the practices currently being followed by the business to manage and organize inventory.
The Customer's Stance
Are the current customers happy? Does it seem like they would be willing to stick with you through the ownership transition? Assess the customer's feedback on the products or services provided by the business. The number of unhappy customers can tell you that the business is not working efficiently and where it can improve.
In summary, knowledge of all the aspects of an established business can help you decide whether the decision to buy that business is going to be worthwhile or not. A little bit of research can save you the trouble of getting involved in a non-advantageous business and help you make the best decisions for success. Remember, as you consider buying a business, Federated Bank is here for you if financing the purchase is necessary. Call one of our business lenders at 800-843-3708 to learn more about the business financing options available from Federated Bank.