Business Succession Planning Basics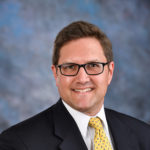 By Steve Wedig
Are you a planner?  Do you give thought to every possible future circumstance and devise a strategy for handling it if it should occur?  If you are a small business owner, it is very likely that you are a decent planner at the minimum.  Starting and running a small business takes a fair amount of planning and forethought.  One question that demands the attention of every small business owner at some point is what will happen to the business when you can no longer lead it.  It is never too early to begin thinking about business succession planning. Even if you are planning to remain at the helm for many more years, you can benefit from a plan for the future of your business.
Who Will Lead?
Business succession planning begins with the selection of your successor.  Sometimes this is an easy decision.  In family businesses, often one of the owner's children will be the logical successor.  Many times a business already has someone who is functioning as the "second in command."  Other times, the choice for a successor is not so clear.  Maybe there are several options or maybe there are no good candidates.  Whatever the situation may be, it is best to consider it long before it becomes a crisis.  Factors to keep in mind include the personality, skills, experience, and values of potential successors.
When Will the Transition Occur?
A second important element of succession planning is the timing.  Some experts advice that planning should begin as many as 15 years before a transition.  Making plans in advance allows a business owner to make specific plans for equipping potential successors with the skills and knowledge they need to take over the operation.  At the same time, the owner must be preparing for departure from the business as well.  This includes having the personal finances necessary to retire.  Often it is helpful to design a plan that includes a period of time after the successor takes primary responsibility during which the original owner is still available as a resource, either formally or informally.
As a small business owner, you might find it difficult to think about your exit from your business.  However, that exit is inevitable at some point.  It is far better for you to be deliberate and proactive about it.  Start thinking now about what you want for the future of your business and what steps are necessary to make that happen.  In the meantime, Federated Bank has a variety of merchant services and flexible business loans to keep your business growing.  Come in and talk to us about your needs.