Building a Home? Construction Loans are Helpful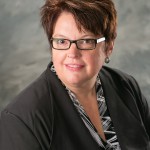 By Andrea Eldert, NMLS #1094715
Few people have the money to buy a home for cash; most homebuyers have to take out a mortgage to finance the purchase. Yet when you decide to build a house rather than buy an existing home, things can get a little tricky. Before a home is built, there is no property to use as collateral for a mortgage. So how can you finance your home construction without the ability to get a mortgage?
What is a Construction Loan?
Those who are looking to build rather than buy a new home often take advantage of a special type of loan called a construction loan. This loan is a short-term loan which is designed to only cover the period of time during which the home is under construction. Typically, this loan covers construction-related expenses such as:
The property where the home will be built
The cost of labor and materials to build the home
Any fees or permits that are required
Anticipated closing costs
Often construction loans also include a reserve for unexpected costs that may be incurred during construction. With a construction loan, the money is usually disbursed to the contractor building the home at pre-specified milestones in construction.
When Construction is Complete
Once construction is complete, the construction loan is typically rolled over into a regular mortgage. Some construction loans are structured from the beginning to automatically roll into a mortgage loan. In those cases, the interest rate for the mortgage is set at the time that the construction loan is initiated. Other construction loans are designed to only cover the period during which the home is constructed. In that case the homeowners apply for a regular mortgage when the home is finished, and the interest rate is set at that time.
If you are thinking about building a home, you will definitely want to learn more about your options for financing your new construction. We can help you to put in place a construction loan that will work for you.