The Benefits of Low Mortgage Rates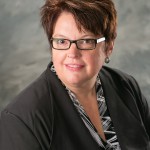 By Andrea Eldert
Mortgages seem to be a hot topic right now. On top of the usual spring of increased numbers of houses for sale and potential homebuyers looking to buy, there is a lot of buzz surrounding historically low mortgage rates. Recent world events have pushed what were very low mortgage rates to even lower levels. Some sources are even calling the rates "once in a lifetime." Even with the abundance of chatter about rates, the benefits of lower rates are often just assumed and not directly explained. If you've been wondering how you could benefit from low mortgage rates, keep reading and find out.
Low Mortgage Rates Mean Lower Payments
An interest rate is just an abstract number for most of us, but this number is very important. The reason it is so important is that the interest rate on your mortgage significantly impacts one number that is very real to every homeowner – your monthly mortgage payment! If all other factors are equal, the lower your interest rate is, the lower your mortgage payment will be.
Low Mortgage Rates Mean A Lower Total Amount Paid Out
Monthly mortgage payments affect homeowners and their budgets in the short term. However, interest rates also have an effect in the longer term on the total amount that any homeowner will pay for a home.  Maybe that makes you scratch your head, thinking "Don't you just pay the purchase price for the home, no matter what the interest rate is?"  Actually, no, that is not true, but perhaps that's a topic for another blog. If you'd like to investigate this for yourself, you can use an online amortization calculator such as this one from Bankrate to see how much your total amount paid is affected by your interest rate.
Hopefully this blog has helped you to understand why falling rates are such a big deal and to begin to assess whether you personally can benefit from them. If, after careful consideration, you decide that now might be the right time to buy a home or to re-finance your mortgage, please call (800) 843-3708 and schedule an appointment to talk with me. I can help you evaluate your options and get the process started once you make a decision.