Banking in a Time of Uncertainty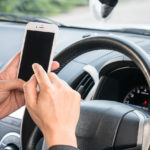 We are certainly living through unprecedented times in this country. Every day the news is filled with updates on the health of our nation both physically and economically. Never having experienced anything like this before, we are filled with questions. How long will this lock-down continue? Will it be safe for everyone to be out when restrictions are lifted? When will life return to normal? At Federated Bank, we cannot know the answers to these questions any more than you can. However, we do want you to know that we are still here and that we still have the banking solutions that you can rely on.
Mobile and Online Banking Solutions
It's times like these that make us glad to have banking tools like online banking and mobile banking.  You pay your bills through online or mobile Bill Pay without ever leaving your house or even having to mess with envelopes or stamps.  Our online and mobile banking functions allow you to perform basic banking tasks like checking your balance or transferring funds through your computer or phone.  You can even deposit your checks virtually through mobile deposit.
Drive-Throughs Remain Open
While our lobbies are closed to drop-in traffic, our drive-throughs remain open if you need to make a transaction in person.  Visit our website for information about the hours for each drive-through location.  Of course, our ATMs are available for your convenience as well.
Our Banking Functions Continue
Much of our normal banking functions continue.  Businesses still need capital to fund expansions or keep operations running so we are providing financing, whether that be in the form of commercial loans or commercial lines of credit.  Prospective homeowners still want to buy a house or homeowners still seek to take advantage of low mortgage rates so we are still offering mortgages and mortgage refinances.  Federated Bank continues to offer competitive rates and flexible banking products.  We also continue to provide the friendly customer service that you've come to expect.  The only difference is that we are just doing most of our consulting and assisting over the phone.
So much has changed in the past few weeks. Even as life has become different, our availability, flexibility, and dedication to service remains. In fact, we realize that these may be even more important to our customers in these days than they were before. Remember that we are here for you. Visit our website, call us with your questions, or utilize our drive-throughs or ATMs when necessary, and we look forward to the time when we can once again deliver our customer service face to face.