Avoiding Financial Stress during the Holidays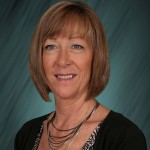 By Mary Lukow
The holidays should be a time of joy and celebration. That's what we all strive for. The reality is that it can be a stressful time too. Many obligations and priorities compete for our limited time. Family commitments pull us in different directions. Perhaps the most significant source of stress at the holidays is the demands on our finances. Influenced by the tempting advertisements and sales as well as a desire to be generous to those we love, many of us fall into the trap of overspending, which leads to financial stress. Here are some tips for avoiding financial stress this holiday season.
Be Realistic
The first step to avoiding financial stress is taking a realistic look at your finances. How much do you have available for holiday spending? If your budget is tight, then it isn't realistic to think that you can buy an over-the-top gift for everyone on your list. Set a firm dollar amount that you are comfortable spending for all holiday giving.
Be Proactive
Once you have that number, you can look at how you want to allocate it. Make a list of all the people that you want to give a gift to. Then decide up-front how much you want to spend on each person. Having a specific spending plan for the holidays will allow you to make wise decisions to purchase gifts within your set budget.
Be Disciplined
Armed with your list, you are ready to shop. This is where things can really fall apart. You will need to be disciplined with every purchase. If you've set a limit, stick to it! That may require a little more effort on your part. Start early and look for good deals. Be willing to shop around or be flexible on your gift choice rather than shifting your limit.
Be Creative
At the holidays, we are often limited on time and finances, but you can make up for those limitations with a little bit of creativity. Give thought to how you can demonstrate your love and generosity in a creative way. Can you make something that is tailored to your loved one? Could you give them an inexpensive or even free experience gift? Do you have a family heirloom that you could pass on? You might be surprised at the creative gift-giving options you can find.
Be Caring
Perhaps the best way to avoid financial stress is to remember that the holidays are not about money. Gifts are merely one way that we demonstrate our care and love for others. Focus on other ways that you can show how much you care without overspending. Minimizing stress on your pocketbook will help you to maintain a joyful attitude and kind demeanor.
All of us at Federated Bank wish you the very best during this holiday season. Stop by and see us anytime with your questions or just to say hi.