Top 10 Reasons to Try the Mobile Banking App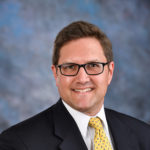 By Steve Wedig
Most of us are creatures of habit.  We get used to doing things a certain way, and we just continue on doing them that way.  Sometimes even when we know that there is a better option, we are hesitant to make a change.  While this is a common approach, it is not always beneficial.  Sometimes forgoing that better option can cause you to miss out.  Are you missing out on the benefits of mobile banking?  Here are the top 10 reasons you should give the mobile banking app a try.
It fits your lifestyle. We all spend a lot of time on our phones these days.  Mobile banking allows you to do your banking right there too.  Our app is easy to understand and easy to use so you get it downloaded and start banking from your smartphone or tablet in just a few minutes.
It is available whenever you are. Our bank isn't open 24 hours a day…but our mobile banking app is!  With mobile banking, you have the freedom to check your balance, transfer money, pay bills, or even deposit checks whenever it is convenient for you.
It allows you to monitor your money better. The flexibility of mobile banking helps you to keep an eye on your financial situation.  Paper records that can get lost or misfiled are a thing of the past; your history is all right there online.
It makes money transfers easy. If you have more than one account, you may need to transfer money from one to another.  With mobile banking, this is as simple as a few clicks.
It streamlines bill-paying. When you add mobile Bill Pay, you can even pay your bills from your smart phone or device.  Even better, you can set recurring bills to pay automatically.
It helps you avoid overdraft and late fees. Because checking your accounts and setting automatic payments is so easy, you will be less likely to overdraft your account or forget to pay a bill.  Fees will be a thing of the past!
It reduces household maintenance tasks. Would you like to cross something off your to-do list?  You can by banking on your phone instead of at the branch.  Mobile Bill Pay also eliminates the need to write and mail checks.
It is cost-efficient. While stamps and checks don't comprise a major portion of your budget, they still cost money.  With mobile banking and Bill Pay, you can pay bills online for free.
It saves time. If you are still writing checks to pay your bills, it is costing you more than the price of postage.  It also takes away time that you could be spending doing the things you love.  Wouldn't you love to add a few more minutes of free time to your days?
It simplifies your life. In sum, what mobile banking can do for you is priceless.  It can simplify your life and reduce the effort it takes to keep on top of your finances.
If this list sounds appealing to you, visit our website to download our mobile banking app.  It's easy to do and if you do need help, we are here to walk you through the process and answer any questions you might have.