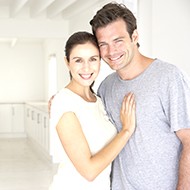 Apply today for a Home Equity Line of Credit (HELOC) from Federated Bank. A HELOC is a loan where you can use the available equity in your home to secure a line of credit loan. A line of credit generally allows the borrower to draw funds from the loan, pay it back, and then borrow it again, pay it back, and on and on. This type of loan provides a very flexible financing option for the borrower as they can borrow only what they need when they need it, without the hassles of getting a new loan for each occasion. You decide what you need and when you need it, and all you are required to pay back is the interest monthly. These loans are generally written on a variable rate basis and are tied to a national rate index.
While the above description may make HELOC loans sound complicated, they really are not. Please let us help you understand this very flexible product and how it might benefit you!
HELOC loans can be tax deductible (contact a tax professional to discuss deductability.
The accuracy and applicability of this calculator is not guaranteed, actual values may vary slightly.