Home Construction Loan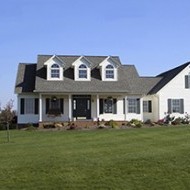 Apply today for your Home Construction Loan from Federated Bank. A home construction loan is a loan to finance the construction of your personal residence, or maybe a second home. Construction loans vary significantly between lenders. See why Federated Bank's construction loans are the best option for someone looking to have a new home constructed.
The accuracy and applicability of this calculator is not guaranteed, actual values may vary slightly.