Auto Loans, Recreational Loans, and Personal Loans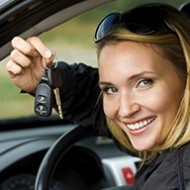 Federated Bank provides competitive and flexible auto loans, recreational loans, and personal loans.
Auto Loans
If you are looking to buy or refinance an automobile or a motorcycle, talk to us about an auto loan. Federated Bank provides auto loans to qualified buyers which generally run for no longer than 5 years/60 months, with exceptions made on a case by case basis. Auto loans are consumer loans, meaning that the auto being purchased must be for your personal use.
Recreational Loans
Recreational loans are available from Federated Bank to purchase or refinance a recreational vehicle. Some examples of recreational vehicles which may qualify for a recreational loan include RV's, boats, ATV's, and campers. The terms of these loans will depend on what type of recreational vehicle is being considered.
Personal Loans
A personal loan is a loan which does not require collateral, but rather is guaranteed based solely on your signature. These loans are offered to those individuals whose credit experiences warrant such a loan.
The accuracy and applicability of this calculator is not guaranteed, actual values may vary slightly.