"How Much Mortgage Can I Afford?"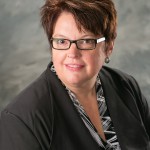 By Andrea Eldert
Owning a home is a goal that many people have.  Yet the decision to purchase a home should always be made with full consideration of the facts. Home ownership comes with a lot of responsibilities, and no one should take on more of a mortgage than they can afford. You may be asking yourself "How much mortgage can I afford?" There is no hard and fast rule, but looking at these personal finance numbers can help you make an informed home-buying decision.
Your Income
The amount of money you bring home each year will determine how much you can spend on a home purchase. Generally, financial experts recommend that you limit the price to between 3 and 5 times your annual salary. That is a big range so to narrow it down, you need to consider other numbers.
Your Debts
Since a mortgage is a debt, you also need to evaluate how much debt you already have. Add up the amount you owe on a monthly basis for student loans, auto loans, and even credit cards. This monthly debt obligation plus your monthly mortgage payment (called your debt-to-income ratio) should not exceed 36% of your total monthly income. Some lenders will allow you to have a debt ratio of up to 42%, but as this number creeps up, there is less and less money available to save or pay for unexpected expenses.
Your Expenses
While these numbers can give you a general idea of how much you can afford to borrow for a home, you really need to look at your total budget to know for sure. If you don't have a budget that tracks current expenses, you'll probably want to keep a close eye on your outflows for a month or two to see what you actually spend over the course of a month. Everyone has different spending habits so you need to examine yours.
Your Down Payment
One factor that can have a significant effect on your mortgage is the down payment you expect to make. Traditional mortgages require a 20% down payment though in some circumstances you can purchase a home with a small percentage or even with no down payment at all. Of course, the less you pay at the start, the higher your monthly payments will be.
Your Current Rent
Finally, perhaps the best way to evaluate how much you will be able to afford to spend on a home is to look at your current financial situation. How much are you currently paying for rent? Does your current rent have you stretched to pay your bills? If so, you want to keep your monthly mortgage payment lower than what you're currently paying. Home ownership carries with it added expenses such as homeowners insurance and maintenance costs so you'll want to leave more room in your budget to handle these.
When you are serious about buying a house, Federated Bank can tell you how large of a mortgage you are prequalified for. This will give you a concrete limit for your home purchase spending. Prequalification is just the first step in the home-buying process. All along the way, Federated Bank is here to inform you, assist you, and even make life easier for you. Come in to find out how.