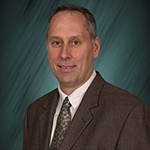 By Tom Cleary
Your typical college student is always on the look-out for ways to make things easy for themselves. Banking is not something that they want to put a lot of effort or time into so the easy situation is the one they usually go with. At Federated Bank, we try to put our efforts into making banking easy and convenient for all our customers, including college students. Here are some of the ways we can make life easier for college students, even if their studies take them away from the local communities we serve.
Go Mobile
Current college students may not remember, but their parents can relate to a time when phones were tethered to the wall and strictly used for calling. Now mobile phones can be used to text friends, get directions, buy necessities, and research anything from the latest movie release to the best cup of coffee. Some banking tasks that are routinely done on line include checking the balance, moving money to a different account, paying bills, depositing checks, and sending or receiving money. Federated Bank offers the ability to do all these tasks!
Use Your Card
Credit and debit cards have grown in popularity over the past few years and it's easy to see why. Not only are they a readily accessible form of payment, they can also be used to get cash from an ATM or at the time of a purchase. With our Federated Bank VISA credit and debit cards, students can pay for necessities or get more spending money. Our security features, including CardValet, make card use safe and secure. If more convenience is desired, mobile wallet makes purchases even easier.
Stay Connected
Though they may have left home, most college students still need a little help with their finances. We offer joint accounts which allow access to both parents and students. Parents can check balances and add money as needed. This arrangement is much easier than having to send a check or cash to students running low on funds.
Enjoy Local Service
Students who leave for college may not be local any more, but we still treat them as if they were right down the street. Anytime a change in accounts or cards is needed, we will quickly take care of it. Students with questions about how things work or who have an issue or problem can call and talk to a real person. We will help you through, just like we always have.
Going to college is a big step and there is no doubt that those years can be challenging years. That's why we strive to make banking as easy and convenient as we can for our customers who are leaving for college. If you have specific questions about your situation and how you think we may be able to help, please come in and talk with us.