2018 Farm Bill Updates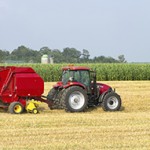 By Kathy Perkinson
Make Your Appointment Now
The local FSA offices are now taking appointments for updating yields, making PLC/ARC elections, enrolling in the PLC/ARC programs and updating farm information such as changes in ownership and new leases. The County Executive Directors urge you to make appointments early to beat the rush before the first filing deadline, which is March 31, 2020. Watch your mail closely; you may receive paperwork to complete and drop off or mail in prior to your appointment to expedite the process. Due to the high level of activity expected during the election/enrollment process, the local offices may temporarily suspend yield updates during February and March, especially since those yield updates can be made through Sept 30, 2020.
| | | |
| --- | --- | --- |
| Program Year | Action | Registration Period |
| 2019 | PLC/ARC election and enrollment* | Sept 1, 2019 – Mar 31, 2020 |
| 2020 | PLC/ARC enrollment | Oct 1, 2019 – June 30, 2020 |
| 2021 | PLC/ARC election and enrollment | Oct 1, 2020 – June 30, 2021 |
| 2022 | PLC/ARC election and enrollment | Oct 1, 2021 – June 30, 2022 |
| 2023 | PLC/ARC election and enrollment | Oct 1, 2022 – June 30, 2023 |
* Election is for 2019 and 2020. The elections made in 2019 will apply to the 2020 crop year even if the producer and/or the owners change after the enrollment period ends on March 31, 2020.
Consequences of Missing the Filing Deadline
Missing the March 31, 2020 deadline has consequences! If you do not file an election for one of the programs by this date, you will not be eligible for 2019 payments and your 2020 eligibility will be based on your carryover 2014 Farm Bill election.
New in 2018 Farm Bill
Important changes from the 2018 Farm Bill include:
Enrollment for PLC and ARC-CO can be made on a crop-by-crop basis.
Multiple-year enrollment is allowed, but only for enrollments made for 2019. As long as there are no future changes to farm configurations, owners/producers or shares, the 2019 enrollment will roll forward without further action until such time as a change takes place.
Program Options
These programs are available for election and enrollment:
PLC (Price Loss Coverage) – This is a price protection program. Payments are triggered when the commodity price falls below the reference price. The reference price for 2019-2023 remains that same as it was for the 2014 Farm Bill: Corn $3.70/bu Beans $8.40/bu Wheat $5.50/bu
ARC-CO (Agricultural Risk Coverage – County) – This is an income support program based on county-level benchmark revenue and guarantees vs county-level actual revenue. Payments are triggered when the county-level actual revenue falls below the guarantee, which is 86% of county-level benchmark revenue.
ARC-IC (Agricultural Risk Coverage – Individual Coverage) – This is an income support program based on farm-level rather than county-level benchmarks. Payments are triggered when the current year revenue from all planted covered commodities on ARC-IC farm falls below the guaranteed revenue for the ARC-IC farm.
Guidelines for Updating Base Acreage and PLC Yields
Base acres cannot be updated with the 2018 Farm Bill.  Changes can be made to PLC Yields as follows:
PLC Yields cannot be changed for 2019.
PLC Yields for 2020-2023 (and possibly beyond, depending on future farm bills) may, but are not required, to be updated prior to Sept 30, 2020. Yield updates can be made now, but processing may be suspended during the rush of PLC/ARC elections and enrollments expected in Feb-Mar 2020.
To update PLC Yields, the producer must provide certified actual yields (bu/acre) for 2013-2017 to the FSA office to be entered into software that produces the calculations. Yield and production records do not need to be submitted, but must be kept available for spot inspections by the FSA.
Resources Available to You
Below is a list of websites with decision-making tools for updating yields and making selections between the PLC, ARC-CO and ARC-IC options for corn, soybeans, wheat and other covered crops:
In addition, your county FSA offices are available to help. Call to make your appointments now! Phone numbers are listed below:
Ford – (217) 379-4388 x 2
Grundy – (815) 942-0359 x 2
Iroquois – (815) 432-3946 x 2
Kankakee – (815) 937-8940 x 2
Livingston – (815) 844-6127 x 2
Federated Bank is happy to partner with area farmers by offering operating loans, real estate loans, equipment loans and leasing, and agricultural lines of credit. Stop by and talk with me today about the options that might be helpful to your farming operation.